Southern SW7 Locomotive Paragon4 SoundDCC/DC #6073 Broadway Limited 7523 N Scale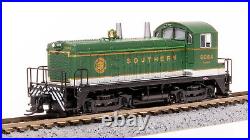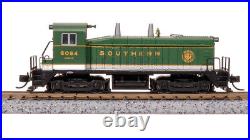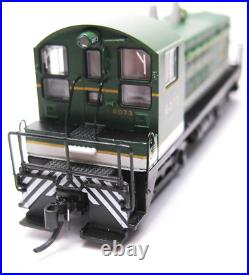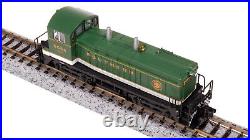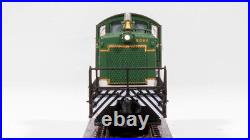 Southern EMD SW7 Diesel Locomotive. This listing is for road #6073 (pic shown may vary). Paragon4 Sound/DC/DCC - Capable of Dual mode DCC/DC operation. The EMD SW7 is a 1,200 horsepower diesel switcher locomotive built by General Motors Electro-Motive Division between October 1949 and January 1951. At 1,200 horsepower, the SW7 replaced the 1,000 horsepower NW2 in the EMD catalog. The SW7 was reasonably priced and was widely popular, being found on over 50 railroads and numerous industries (where some can still be found in use today). The SW7 was 44 feet long and equipped with the standard B-B truck arrangement. Typical distinguishing features of the SW7 switchers, compared to the NW2s, are a full-height radiator grill on the front (Phase 1), dual versus single headlights and rear lights, and the tops of the front cab windows are straight, rather than curved like the NW2's. Paragon4 Sound & Control System featuring ROLLING THUNDER.
Integral Dual-Mode Decoder with Back EMF for Superb Slow Speed Operation in DC and DCC. Precision Drive Mechanism Engineered for Heavy Towing and Smooth Slow Speed Operation. Die Cast Body with Die Cast Chassis for Maximum Tractive Effort. Prototypically Accurate Paint Schemes and Road Numbers.
Many Separately Applied Details such as Handrails, Grab Irons, Smokestacks, Horn, and Bell. Dual and Single Headlight Options Accurate for Each Paint Scheme.
Prototypically Accurate Sounds for the EMD SW7 Switchers. Will Operate on Code 55, Code 70, and Code 80 Rail. Minimum Operating Radius: 9 inches.
Track in picture is not included. This is not a toy and is not intended for use by anyone under the age of 14 years old.